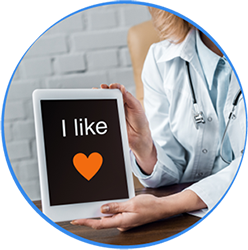 Flexibility
We specifically contract and trainings train reps and managers who have the qualifications and experience that you need. Will be team It will be established the team that understands your business needs, working style and sales goals. Pharmacovigilance trainings: transferring information on adverse events by medical representatives to the person responsible for PV and training of office staff of the company the company's office staff in conveying adverse drug reactions to the person responsible for PV.
New Sales Force
Hybrid reps: todays physicians are wedded to the Web. When it comes to sales strategies, medreps teams of medreps continue to be a highly effective way of interacting with virtually all stakeholder groups. As the role of the Medical Representative evolves and access remains a challenge, maximizing the performance and impact of your field teams becomes more critical. We have the base of physicians to provide multi-channel digital communication. Depending on the type of target group and product, we offer hybrid communication models. We offer hybrid communication models depending on the type of target group and product. Reps Visits in Combination with Digital Communication - Optimal Result
Cost Optimization
We know that each business is unique, that's why we always work closely with our clients to deliver bespoke solutions that make a genuine commercial impact. We provide companies with the commercial infrastructure and professional expertise to help grow their business and reach revenue goals, without the overhead costs of recruiting, training and managing people. A comprehensive support team will cost significantly less than doing the same on your own.